This week I stumbled upon something I had previously not been aware of: puff worms!
Thanks to froggie3ds and her fantastic Care of Magical Creatures turn in, I am now enlightened! I really liked this picture of the puff worms:
Their colors are so bright against the grass! I love all the color combinations. But I have to say, my favorite picture is this one: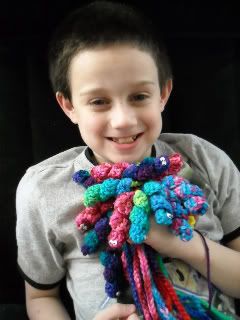 How can you not smile! Inquiring minds want to know, froggie3ds, what do you do with that many puff worms?