Hello again everyone! This post was supposed to go up last night, but for some reason, it never got posted! I blame nargles.
And without further ado (maybe it was a kappa?) -- the Happenings!
Ancient Runes
emende
, an exceedingly clever NQFY, demonstrated a great deal of wit and humor in the Great Bow, to help a dear one show their love for a "footie team" (must be a Muggle thing!).
Astronomy
cariboustar
took an ounce of Daring, a dash of Creativity, and a pinch of Fun -- they knitted and felted a new Sorting Hat!
Care of Magical Creatures
arborbe
decided to answer the pressing question, "How does one make narwhals cute?" by combining knitting and crochet in a project that made me want to hug my monitor.
Charms
JaimeK
created a beautiful, summery gift for a dear family member -- perfect for lounging by the lake at Hogwarts and watching the giant squid for hours!
Defense Against the Dark Arts
cinderly
honored a teacher with a silky red Annis, which I'm currently coveting. It'll be brilliant protection against kappas and all sorts of other Dark Arts Baddies!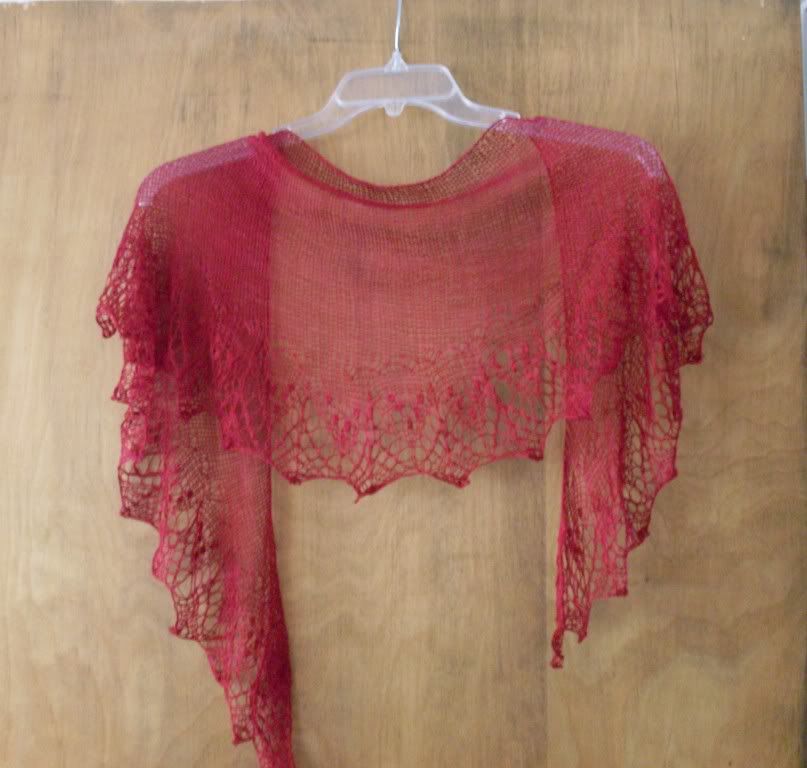 Detention
insanKnitty
is another generous knitter! Her gorgeous Aeolian shawl for her sister-in-law's wedding is just stunning. I love how it looks in a heavier weight than usual!
History of Magic
jen2291
is making sure Luna Lovegood's sartorial legacy is not forgotten! A radish lariat necklace AND earrings? Be still my heart!
Muggle Studies
Mushroom's
Apple Cozy is a great idea -- once my crochet skills are up to par, I may attempt one myself! Ingenious!
Potions
letsgoblue
, any young witch should be honored to wear such a lovely, vibrant Fair Isle masterpiece! You're making my fingers itch to start some colorwork of my own.
Whew! I need to step up my House Cup game, don't I? I don't even have a full project to show for all my work! But soon...soon I will!
Love and scales,
theherocomplex