What's the Haps, you say? Let's find out!
Care of Magical Creatures
purzelonline's
perfectly fierce shawl is stylish and functional! Will it protect against Fiendfyre?
Charms
jen2291
crafted a bag for a fellow time-traveler -- but what I want to know is, how did you get your hands on a Time-Turner?!
Defense Against the Dark Arts
thebarof
discovered that from a simple mistake in Potions, a great beauty (and benefit!) can result.
Detention
partystripes'
cool, comfortable tank top is just right for summer! I love the scooped, textured neckline.
Divination
rockinstocks
crafted a combination hat-cowl-mitt to keep her sister warm -- I foretell a Merry Christmas!
Herbology
Fateslady
defied gravity while crafting for charity!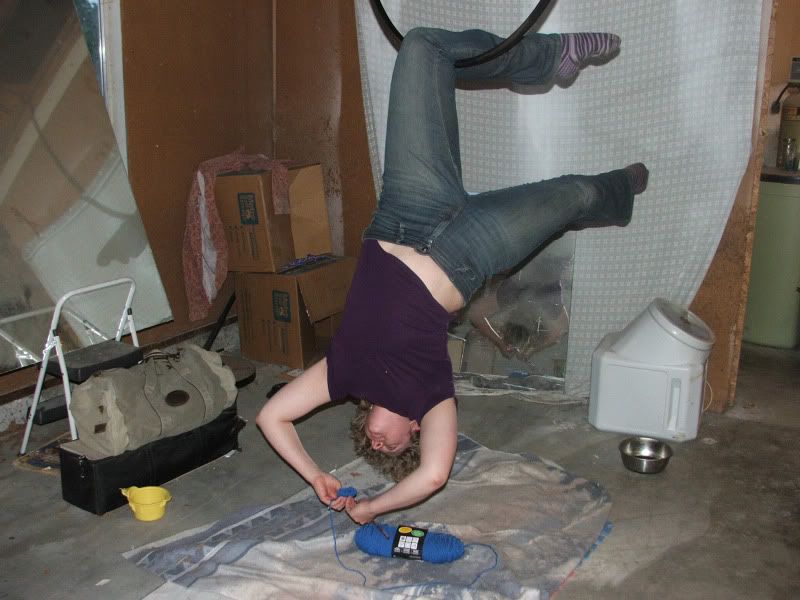 History of Magic
TheAlexKlein
crafted a cowl not even a dragon could stand against!
Muggle Studies
robyn12
, I think I could forgive your rabbit if I caught him eating from my vegetable garden! He's just too cute.
MaraRaquel's
delicious watermelon hat reminds me of the Whatta-melon ice cream cake you get at Friendly's (a Muggle restaurant) -- and how appropriate, since it's her birthday! HAPPY BIRTHDAY!
I can't believe we've gone so long, and only today had a birthday included in the HCH!
What a great start to the new term, everyone!
Love and scaly things,
theherocomplex