This is Angiejude, bringing you the latest in Advanced studies.
We managed to survive the first week of June and it seems like finally Gryffindor stepped up the pace and more people reached the 50% mark for their OWLs. Still early, still time for everyone to craft. It's anyone's game now.
One project that really caught our attention was straayerliz's Charms 50% progress in which she turned in a beautiful blue lace panel top.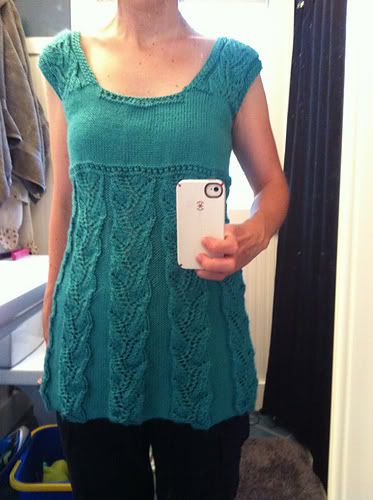 It's so pretty! And she looks so good in it!
Don't forget you have until the 15th of June to make any changes to your original proposal.
There's not a lot to say about OotP projects yet. People must be crafting like the wind! Remember, you can't turn in OotP projects until the 8th of July.